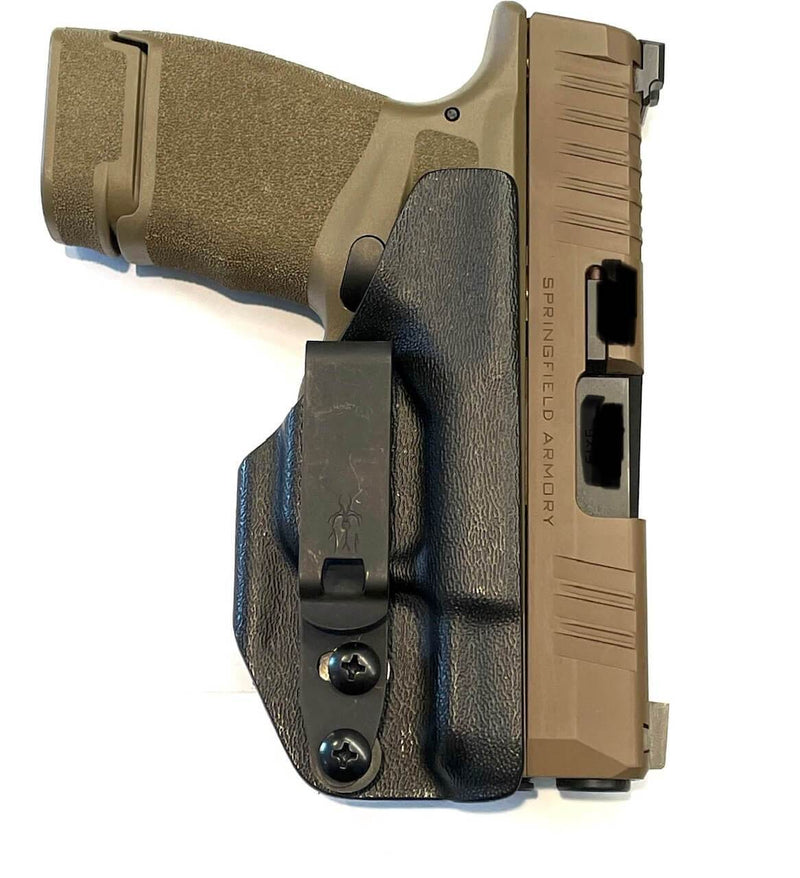 Zero 28 Customs QuickDraw Pro™: The Minimalist IWB Kydex Trigger Guard Holster for the Modern Warrior
Product Description:
"Introducing the Zero 28 Customs QuickDraw Pro™—the ultimate concealed carry solution for the modern warrior. Engineered for those who prioritize speed and accuracy, this minimalist Inside the Waistband (IWB) holster redefines the art of quick draw and seamless concealment.
Why QuickDraw Pro™?
🔒 Unbeatable Security: Say goodbye to the bulk and limitations of traditional IWB holsters. QuickDraw Pro™ offers unparalleled safety and security, ensuring your weapon stays in place, no matter the situation.
👔 Sleek & Seamless: Our cutting-edge minimalist design allows you to maintain a seamless appearance. With adjustable ride height and cant, you can tuck it behind clothing for maximum concealment and comfort.
🛠️ Universal Compatibility: Whether you prefer DCC clips or a classic belt, QuickDraw Pro™ attaches securely to your pants, creating a stable and versatile IWB holstering solution.
🎯 Exceptional Functionality: Zero 28 Customs is the epitome of comfort, quality, and concealment. QuickDraw Pro™ is the modern-day man's ultimate choice for a trigger guard holster that is both protective and discreet.
🌐 Tactical Advantage: Gain the upper hand with a holster that offers the tactical benefits of an IWB design without compromising on safety or comfort.
Take the Next Step
If you're in the market for a holster that perfectly blends functionality with durability, your search ends here. Click 'Add to Cart' to experience the QuickDraw Pro™ advantage today!"