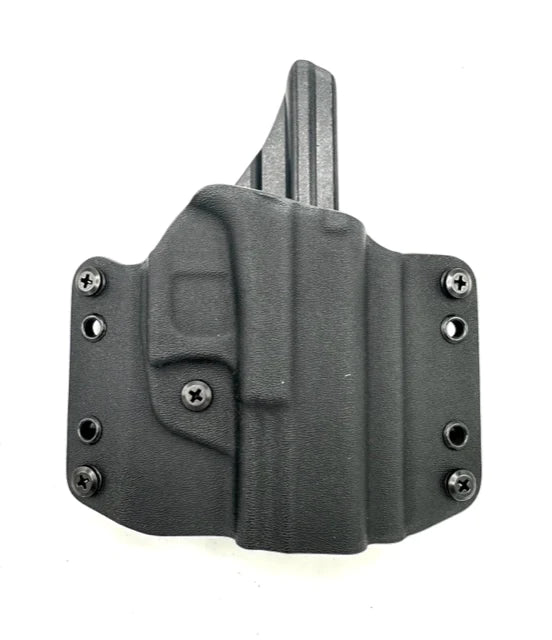 These holsters are crafted using industry standard .08" Kydex thermoplastics. Ship to you within 5 business days, 2-3 days is average, and comes with a lifetime guarantee! 
Features: 
Vacuum formed for the highest definition possible.
Shaped and trimmed using a precision CNC machine for uniformity.
All holsters feature adjustable retention as a standard option.
High quality attachments & hardware with thread locker for security.
Buffed edges for a smooth completed finish.